CRISC Boot Camp
The Certified in Risk and Information Systems Control™ certification (CRISC™, pronounced "see-risk") is designed for IT professionals who have hands-on experience with risk identification, assessment and evaluation; risk response; risk monitoring; IS control design and implementation; and IS control monitoring and maintenance. The CRISC certification indicates that professionals have knowledge and experience identifying and evaluating entity-specific risk, as well as the ability to help enterprises accomplish business objectives by designing, implementing, monitoring and maintaining risk-based, efficient and effective IS controls.
Award-Winning Training
For 15 years Infosec has been one of the most awarded and trusted information security training vendors — 40+ industry awards!
Exam Pass Guarantee
We offer peace of mind with our Exam Pass Guarantee for Flex Pro students.
Track Record of Success
Infosec training courses have received 12,000+ 5-star reviews from our students!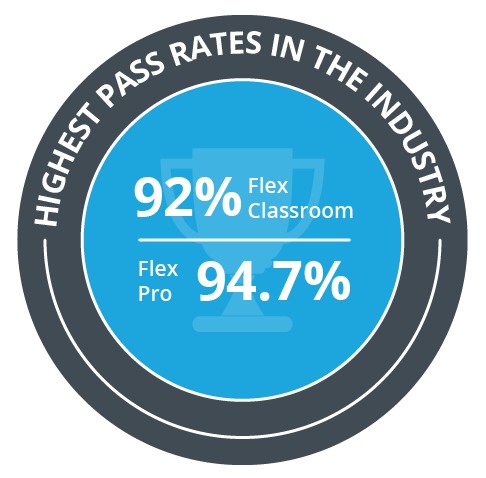 Dates & Locations
| Dates | Locations | Exam Pass Guarantee | Open Seats |
| --- | --- | --- | --- |
| September 16, 2019 - September 18, 2019 | Flex Pro | | 3 |
| December 2, 2019 - December 4, 2019 | Flex Pro | | 5 |
| December 2, 2019 - December 4, 2019 | Flex Pro | | 9 |
| February 19, 2020 - February 21, 2020 | Flex Pro | | 10 |
| April 15, 2020 - April 17, 2020 | Flex Pro | | 10 |
| June 3, 2020 - June 5, 2020 | Flex Pro | | 10 |
| September 16, 2019 - September 18, 2019 | Live Online, Virginia | | 3 |
| December 2, 2019 - December 4, 2019 | Dulles, Virginia | | 5 |
| February 19, 2020 - February 21, 2020 | Dulles, Virginia | | 10 |
| June 3, 2020 - June 5, 2020 | Dulles, Virginia | | 10 |