Computer and Mobile Forensics Boot Camp
Infosec's authorized Computer and Mobile Forensics boot camp prepares students for the CCFE and CMFE certification examinations by teaching the necessary skills to investigate computer and mobile threats and computer crime.
Award-Winning Training
For 15 years Infosec has been one of the most awarded and trusted information security training vendors — 40+ industry awards!
Exam Pass Guarantee
We offer peace of mind with our Exam Pass Guarantee for Flex Pro students.
Track Record of Success
Infosec training courses have received 12,000+ 5-star reviews from our students!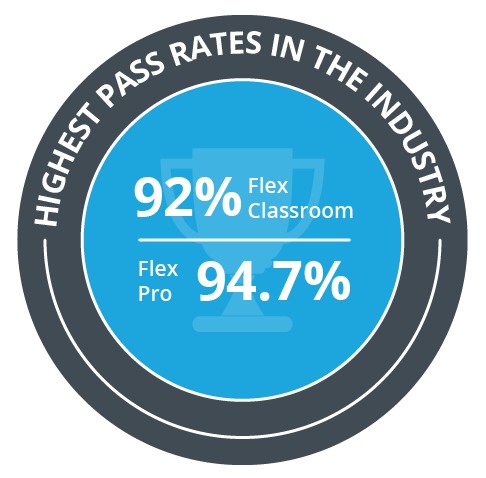 Dates & Locations
| Dates | Locations | Exam Pass Guarantee | Open Seats |
| --- | --- | --- | --- |
| July 22, 2019 - July 28, 2019 | Flex Pro | | 7 |
| August 26, 2019 - September 1, 2019 | Flex Pro | | 9 |
| September 16, 2019 - September 22, 2019 | Flex Pro | | 9 |
| October 14, 2019 - October 20, 2019 | Flex Pro | | 10 |
| October 28, 2019 - November 3, 2019 | Flex Pro | | 10 |
| November 25, 2019 - December 1, 2019 | Flex Pro | | 10 |
| January 6, 2020 - January 12, 2020 | Flex Pro | | 10 |
| February 3, 2020 - February 9, 2020 | Flex Pro | | 10 |
| March 2, 2020 - March 8, 2020 | Flex Pro | | 10 |
| March 16, 2020 - March 22, 2020 | Flex Pro | | 10 |
| April 6, 2020 - April 12, 2020 | Flex Pro | | 10 |
| May 4, 2020 - May 10, 2020 | Flex Pro | | 10 |
| June 15, 2020 - June 21, 2020 | Flex Pro | | 10 |
| July 22, 2019 - July 28, 2019 | San Diego, California | | 7 |
| July 22, 2019 - July 28, 2019 | Las Vegas, Nevada | | 10 |
| August 26, 2019 - September 1, 2019 | Atlanta, Georgia | | 10 |
| August 26, 2019 - September 1, 2019 | Dulles, Virginia | | 8 |
| September 16, 2019 - September 22, 2019 | Chicago, Illinois | | 9 |
| September 16, 2019 - September 22, 2019 | Dallas, Texas | | 9 |
| October 14, 2019 - October 20, 2019 | Orlando, Florida | | 7 |
| October 14, 2019 - October 20, 2019 | Dulles, Virginia | | 10 |
| October 28, 2019 - November 3, 2019 | San Diego, California | | 10 |
| October 28, 2019 - November 3, 2019 | Colorado Springs, Colorado | | 10 |
| November 25, 2019 - December 1, 2019 | Dulles, Virginia | | 10 |
| January 6, 2020 - January 12, 2020 | Orlando, Florida | | 10 |
| January 6, 2020 - January 12, 2020 | Dulles, Virginia | | 10 |
| February 3, 2020 - February 9, 2020 | Chicago, Illinois | | 10 |
| February 3, 2020 - February 9, 2020 | Dallas, Texas | | 10 |
| March 2, 2020 - March 8, 2020 | Dulles, Virginia | | 10 |
| March 16, 2020 - March 22, 2020 | Las Vegas, Nevada | | 10 |
| March 16, 2020 - March 22, 2020 | Seattle, Washington | | 10 |
| April 6, 2020 - April 12, 2020 | Chicago, Illinois | | 10 |
| April 6, 2020 - April 12, 2020 | Dallas, Texas | | 10 |
| May 4, 2020 - May 10, 2020 | Atlanta, Georgia | | 10 |
| May 4, 2020 - May 10, 2020 | Dulles, Virginia | | 10 |
| June 15, 2020 - June 21, 2020 | Chicago, Illinois | | 10 |
| June 15, 2020 - June 21, 2020 | Dallas, Texas | | 10 |